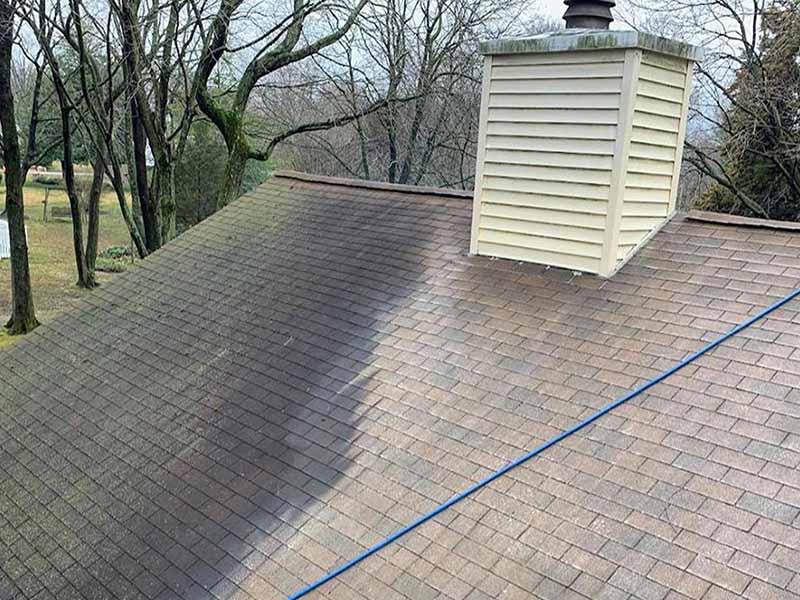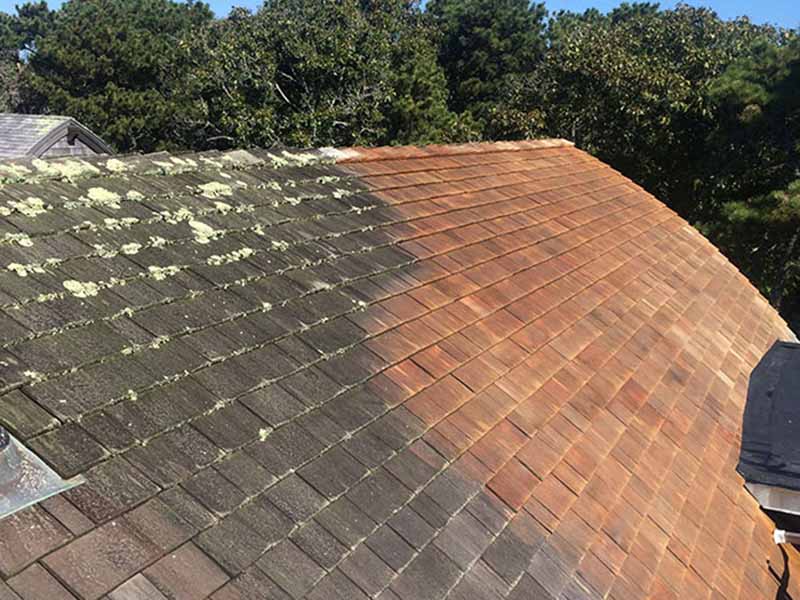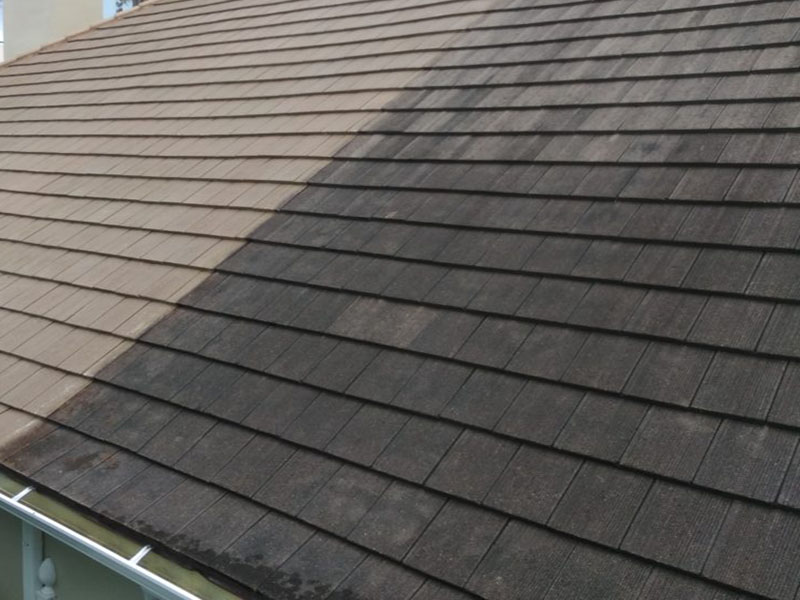 Roof Cleaning & Roof Shampoo Services
"Soft Wash Roof Cleaning For Long Island Homes"
THE PROCESS
We use a soft wash cleaning method, which means that we do not power wash! Power washing will remove granules from roofing shingles, significantly reducing the life of your roof.
Our goal is to extend the life of the roof by removing harmful organic growth from roofing shingles. We begin by protecting your home's landscape. We then apply our roof cleaning solution which uses a soap that is specially formulated and buffered to be safe on all asphalt and fiberglass shingles and doesn't contain harmful bleach or phosphates. This solution immediately starts to work as it kills mold, mildew, algae, moss, or any other organic growth on your roof surface.
Our solution is then left on the roof surface to ensure all organic growth has been killed down to the roots, meaning it's gone for good.
From there, we simply let mother nature take its course. Over the next 14 days, the rainwater will naturally rinse off all dead organic matter that was killed off during our soft wash process.
ROOF SURFACES
Slate Roof
Clay/Concrete Tile
Asphalt Shingle
Metal Roof
Cedar Shake/Shingle
Foam or TPO (Thermoplastic Polyolefin)
STEPS WE TAKE
Inspection
Washing
Protective Coatings
Cleanup
WHY YOU SHOULD CLEAN YOUR ROOF?
Extends the Life of Your Roof
Eliminate Black Streaks & Stains
Minimizes Wear and Tear
Prevents Algae Growth & Damage
Removes Debris That Won't Wash Away Naturally
Restore Curb Appeal & Value In Your Home
Entrust us with your roof cleaning, you can rest assured knowing you've partnered with a reputable roof cleaning company who will leave your roof spotless. 
Save thousands on premature roof replacement. Your roof can look new again for a fraction of replacement costs.
Please Call Us
631-498-8500
516-962-2100