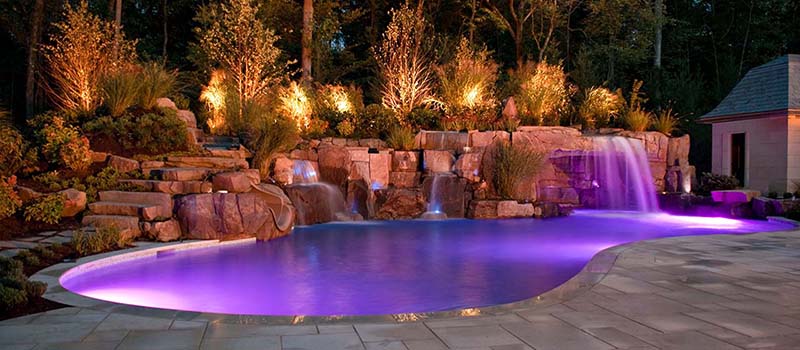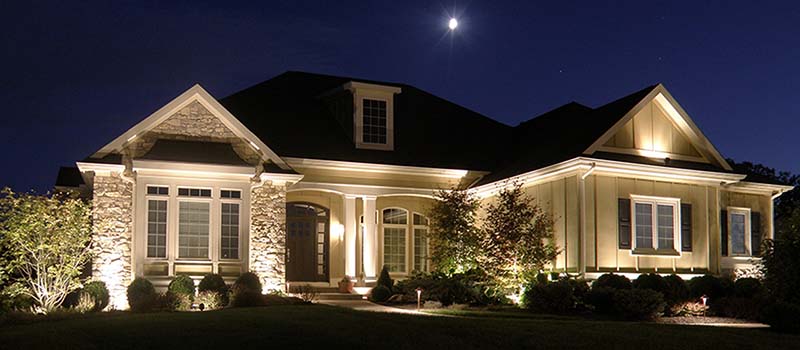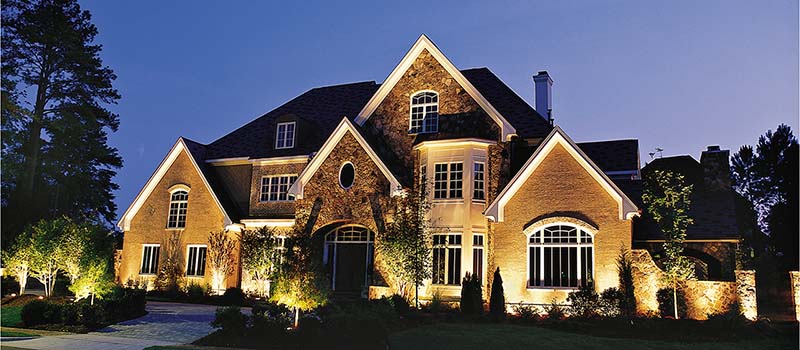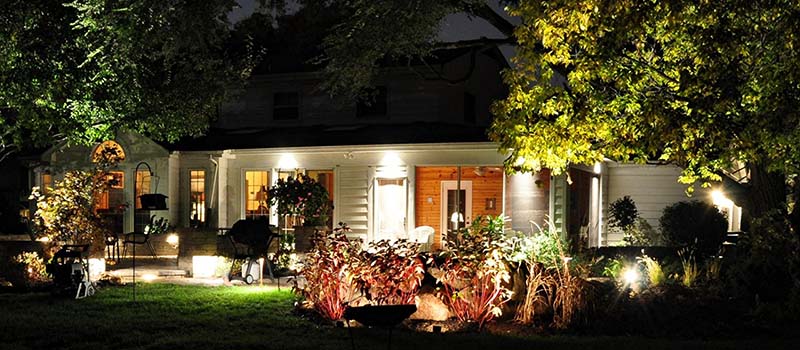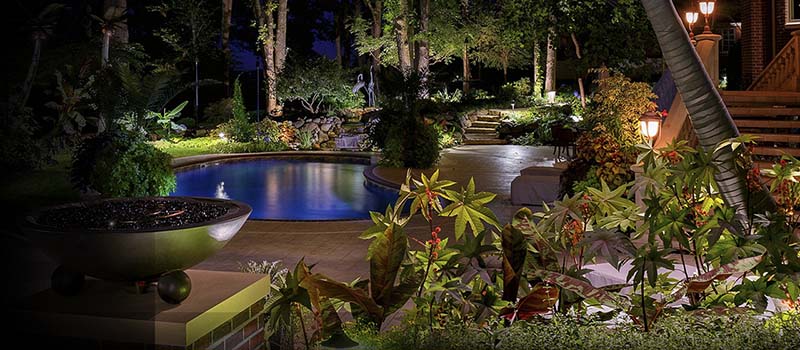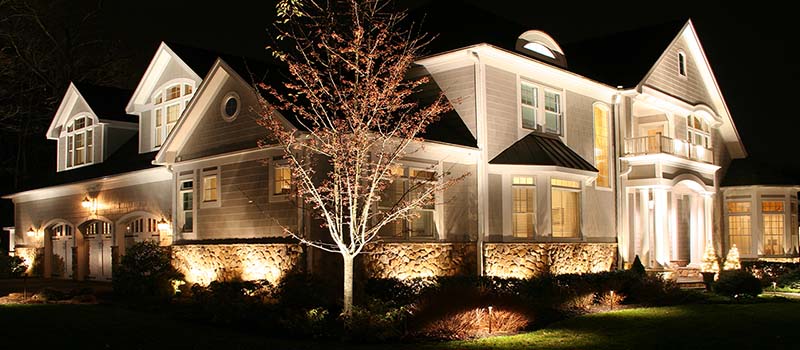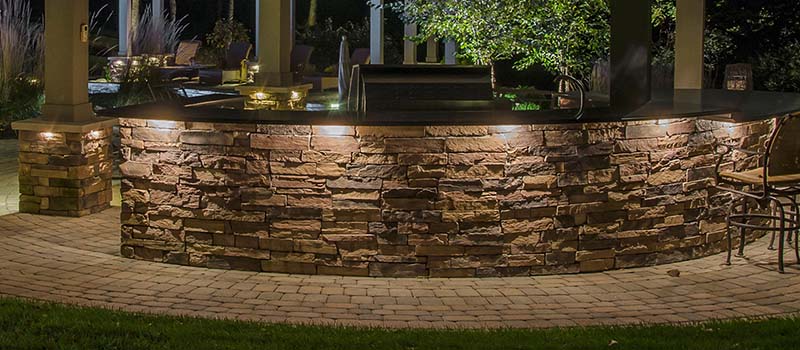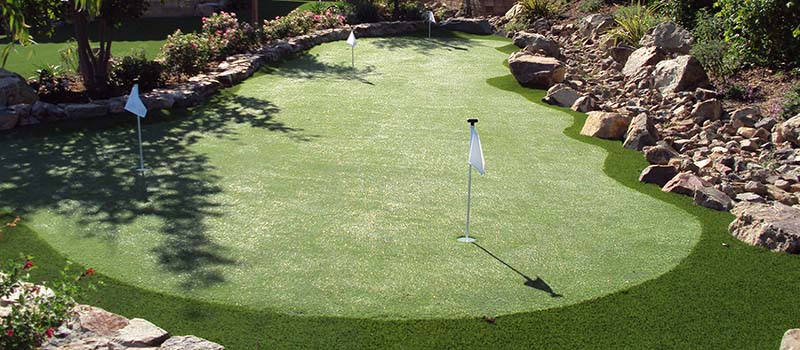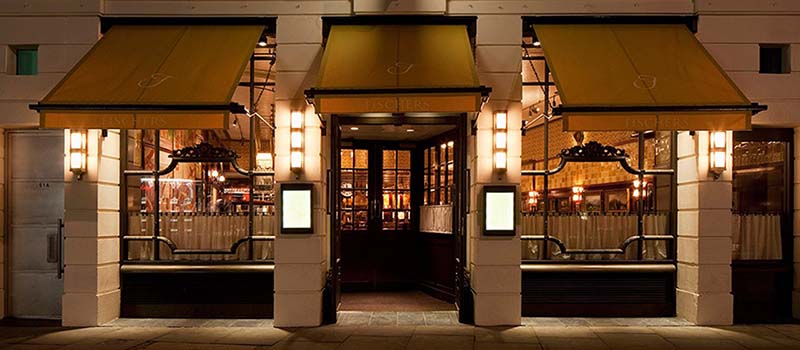 LONG ISLAND OUTDOOR LIGHTING DESIGNS
"Long Island's Landscape Illuminators"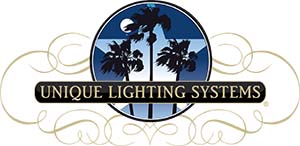 SAFETY
Professional Landscape Lighting transforms your property from darkness to a magnificent illumination of both landscape and architectural elements. Landscape lighting enhances functionality and peace of mind, by increasing safety and security for family and guests at night.
Landscape lighting enhances the appeal of an already distinguished residence or commercial property, by accentuating the more prominent features of the structure and landscape, by manipulating both light and shadow to create a stunning finished product.
High quality, low voltage, corrosion proof brass and copper fixtures and long lasting, energy efficient LED bulbs provide the very best in long term outdoor lighting. The brass and copper fixtures will age beautifully to a patina finish that will blend in and compliment your landscape.
SECURITY
Residential and Commercial Landscape Lighting Experts
Designs, Installations and Maintenance
Holiday Lighting
Artistic Illumination of Both Structural Elements And Landscapes
Swimming Pool and Pond Lighting
Upgrade Existing High Voltage Quartz Lighting Fixtures to Low Voltage Led
Uplighting and Down Lighting
Special Events Lighting
Landscape Design and Installation
ILLUMINATION
Designing your landscape lighting always starts by considering how you intend to use the space.
Do you like to entertain and need good lighting on pathways, patios and decks?
Do the kids want to play soccer on the lawn after dusk?
Or do you simply want to enjoy a beautiful view as you drive up to your home each evening?
Long Island Outdoor Lighting Design will help you PLAN, DESIGN, INSTALL your perfect outdoor space.
RESIDENTIAL
Move from the darkness, into the light by illuminating and highlighting your architectural and landscape elements.
If you are planning to remain in your current residence and you are living in darkness, devoid of the beauty, safety and security provided by outdoor lighting and illumination, or you are planning to sell now or in the foreseeable future and wish to enhance your curb appeal, you should give some serious thought and careful consideration to contacting Long Island Outdoor Lighting Designs,ُ؟ Long Island's Landscape Illuminatorُ؟ and speak to one of our highly skilled and creative designers regarding your concerns and your project.
Imagine an environment, where darkness is no longer an issue or an obstacle for you. A patio, pool area, lawn area and garden areas that remain functional, safe and secure, long after the sun has set.
It is a natural tendency for most of our clients to become more active and social once they have illuminated their homes. Truth be told, you have a beautiful home, we have just illuminated your home and landscape. Your property was just elevated from beautiful to majestic! You are proud of what you have conceived and created, and you very much want your friends and family to both view and experience this new illuminated environment that you call home!
As a retired law enforcement officer, homeowner and father living on Long Island, I would ask you to carefully consider the following: Consider creating your very own environment of enhanced beauty, safety, and security, to encourage your children to spend more time at your home, so you can keep a close eye on them and their friends. We are living in some very dangerous and uncertain times, by designing and creating a "super cool" illuminated social and athletic environment at your own home, your family will spend more time home, and less time out there!
COMMERCIAL
The purpose of every business is to maintain your existing customers, clients and patients, while attracting new ones.
By illuminating the structure and surrounding property of your commercial occupancy, you will become more visible to all. Location and visibility are key components of success for any business.
The name of your business should be prominently displayed on the face of your building and again on a free standing sign as close to the street as possible. These signs must be properly illuminated after dark to enhance visibility. Your existing customers will be able to locate your business more easily, and you will become more visible in your efforts to attract new customers.
In addition to enhancing the visibility of your commercial building and surrounding property, you need to consider the safety and security of your customers. If your customers can not park their cars and navigate their way to and through your front door, then they are less likely to return again.
Consider the installation of low profile pathway lights, post and lantern or wall mounted fixtures to ensure that your customers can navigate the pathways and steps after dark in relative safety, while illuminating and highlighting nearby flower beds and landscaping.
Your primary and secondary entrances should be hyper illuminated to welcome and encourage your customers into your place of business.
In the interest of good business, safety and security, contact Long Island Outdoor Lighting Designs to discuss your options to illuminate any and all area's that would otherwise remain in shadow.